The Paso Robles Opportunity Zone is unique to others found in California in that it encompasses the entire downtown area as well as surrounding residential neighborhoods.  Opportunities for investment include vacant parcels, multifamily residential properties with deferred maintenance, commercial/office buildings in need of façade and interior improvements, and a number of businesses that could thrive with additional capital from private investors.
What is an Opportunity Zone?
An Opportunity Zone is located within an economically-distressed area where new investment, under certain conditions, may be eligible for preferential tax treatment. Investments in these zones through special funds called Opportunity Funds will be allowed to defer or eliminate federal taxes on capital gains earned from the sale of stock, business assets, or property. The Paso Robles Opportunity Zone includes all land within the City boundary that is west of the Salinas River and north of 1st Street.
Opportunity to defer opportunity gains taxes. Tax on gain must be paid by December 31, 2026.
Paso Robles Opportunity Zone Map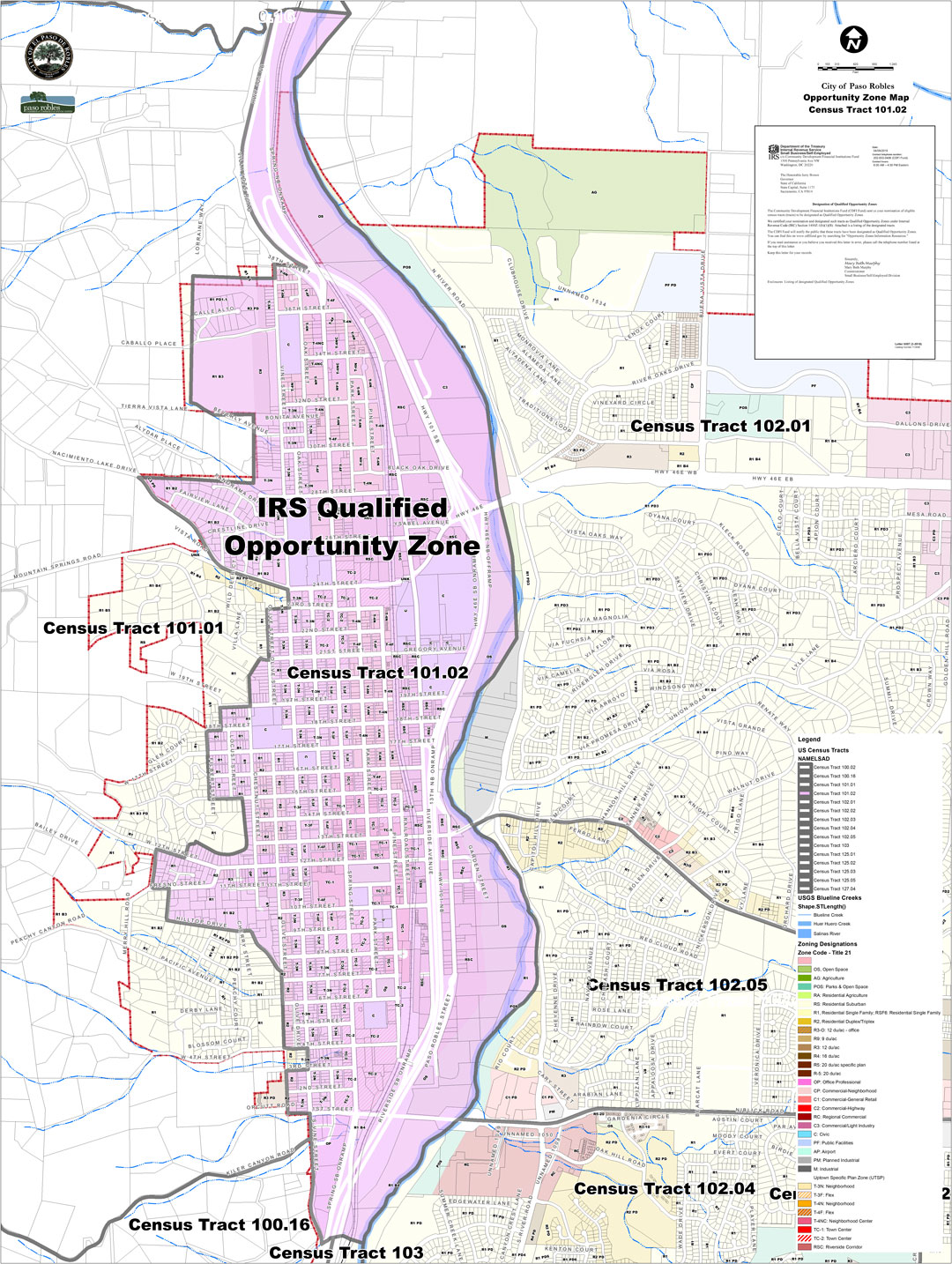 OppSites connects thousands of city leaders, real estate professionals, and economic development professionals so you can turn ideas and opportunities into real estate projects that improve our communities. The conversation on OppSites increases transparency, breaks down the siloes, and puts everyone in a single, global conversation about what is possible in every city.
LoopNet is the most heavily trafficked online commercial real estate marketplace. LoopNet offers detailed information about for-lease and for-sale commercial property listings, as well as businesses-for-sale listings in the United States and Canada.