Downtown City Park Dining
Downtown City Park Dining Presented by JUSTIN
Downtown City Park Dining presented by JUSTIN Vineyards and Winery is the place for wining, dining and socializing - safely. Reserve a table today!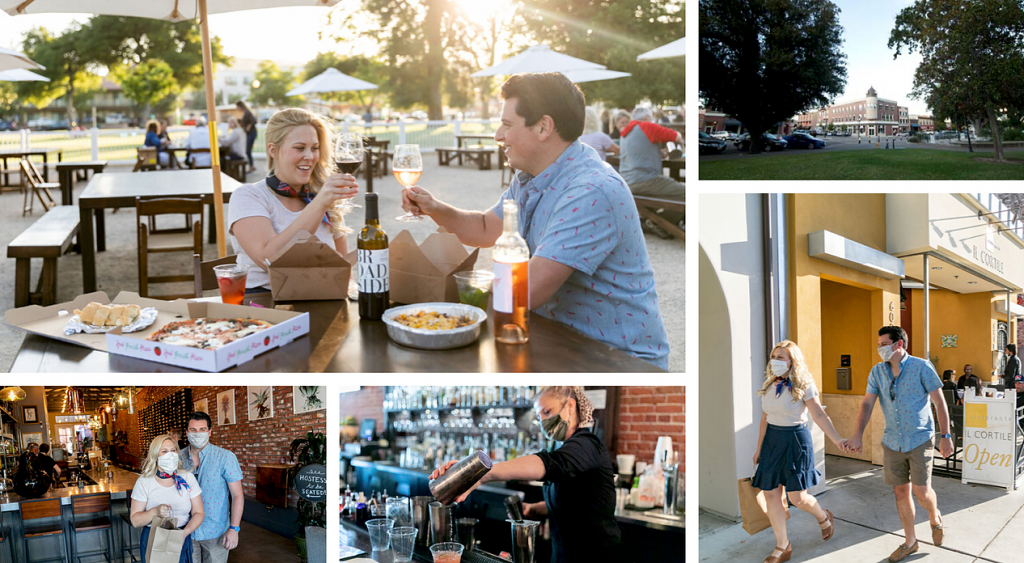 Thursday through Sunday, you can grab takeout, wine, beer and cocktails from Paso's restaurants and reserve one of the many private farmhouse style tables in the park's shaded dining section.
​There, you'll be met by a concierge who will guide you to your own sanitized table. With comfy seating and overhead bistro lights, the safely-distanced space provides the perfect ambiance for a special date night or get-together with family.
​These private tables are available Thursday-Sunday beginning at 5:30pm. To ensure the safety of guests and staff, tables may not be combined.
​Support carryout meals from Paso's restaurants who have had to cut their in house dining by more than 50% due to COVID.
Provide a safe, social and fun summer experience for Paso residents and guests.