The Chamber of Commerce & Visitor Center is located in the heart of downtown Paso Robles
When visiting, we invite you to stop by the Paso Robles Chamber of Commerce and Visitor Center where our friendly and knowledgeable staff can assist you in creating your charming experience in Paso Robles.
Rich in history, agriculture, wine and food, Paso Robles is one of the best kept secrets of the Central Coast. People here are warm and friendly. Small town life here is set at a pace of years past, when dinner tables were set with care, graced with fine wine and food from vineyards and gardens.
Come to the Paso Robles Chamber of Commerce and Visitor Center to pick up an Official Paso Robles Visitor Guide, downtown brochures, wine maps, community events flyers and more.
If you are a local, come by for information to be a "tourist in your own town," including tasting room cards, as well as referral cards to local businesses and services. As a reminder, if you are a Chamber Member, bring your promotional materials and referral cards to display in our Visitor Center! We serve approximately 20,000 guest per year, many of them locals as well as visitors!
We look forward to serving you soon!
Visit Us:
Paso Robles Chamber Visitor Center
1225 Park Street, Paso Robles, CA  93446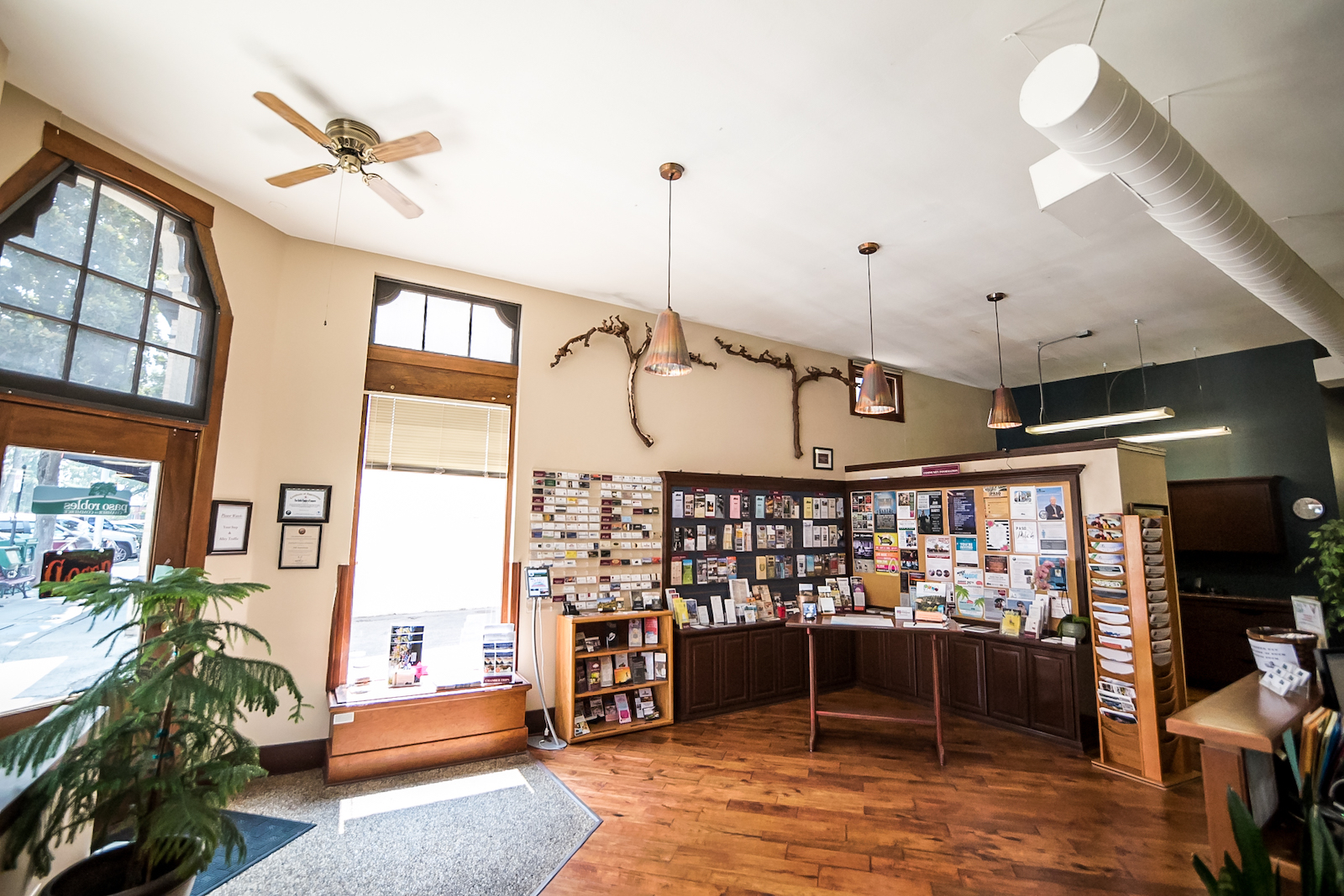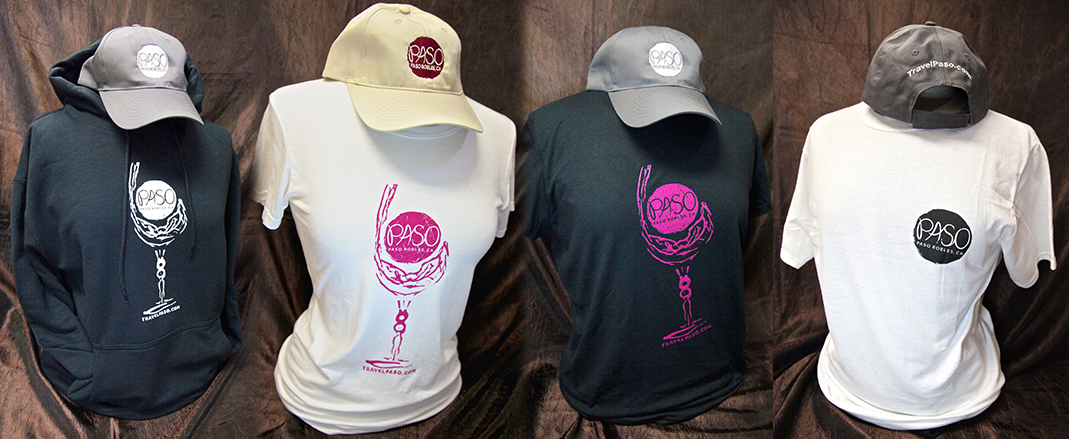 Located at 1225 Park Street, the Paso Robles Visitor Center is steeped in history. Known locally as the Smith Building, it was originally a sporting goods store. Clark Smith first moved to the Creston area in 1885, and while he left in 1888 he returned in 1893 as an avid cyclist to open Smith Brothers Cyclery and Bicycle Hospital. He dealt in bicycles, sporting equipment, shotguns, and ammunition, and as the business grew and expanded it became a Paso Robles institution.
Many things changed over the years, including sometimes the name of the business. But the atmosphere remained the same. As people traded in their guns for new ones he hung the old ones on the wall which grew to a collection of over 300. He and his descendants kept the tradition going until 1989 when they chose to lease the space out to other businesses. When he began running the store, Gary Smith (grandson of Clark) would stand on the upper balcony and drop a spider (albeit fake) down onto unsuspecting visitors for a laugh. An exhibit of the original store (and the spider!) can be seen at the Pioneer Museum.
In the back room, the Smith family rented space to a taxidermist. When Mr. Spears couldn't pay the rent he'd pay in stuffed animals, resulting in preserved animals covering the walls. Eventually, the Smiths began carrying toys and other oddities that Paso Roblans could enjoy.
In 2003, the earthquake in Cambria caused massive damage in downtown Paso, and the marks can still be seen on the front of the building. In honor of the tragedy, the date is etched on the front of the building.