Day of Giving - December 1, 2020
We want to express our deep appreciation for the work that you do for all of us who live here in Paso Robles. At the end of this trying year when we prepare for the holiday season and look back at the challenges and accomplishments of the past year, we feel that it is appropriate to honor all who make our town a caring community.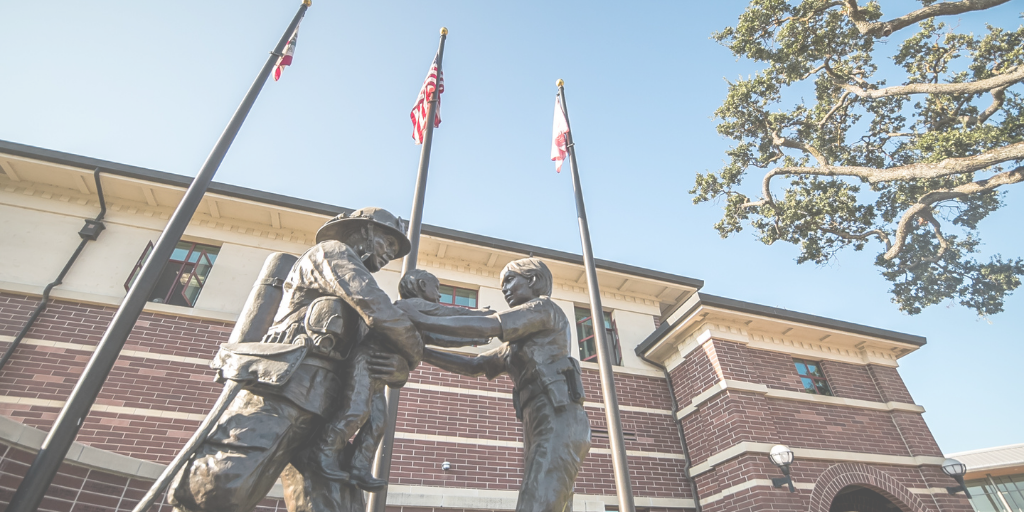 Each year, leaders from our civic and academic institutions as well as all the local service clubs, faith community, and non-profits gather together to network - this year online - to share their vision and project needs. Groups that provide special services during the holiday season such as Toys for Tots, Paso Thanksgiving, Toy Bank, and Coats for Kids are highlighted.
Click the video below to hear from Dr. Doug Major explaining the campaign and the history behind "A Day of Thanks for Those Who Give" which has now been rebranded into the digitalized "Paso Gives" campaign.
"This year, particularly with COVID, we had the opportunity now to share this with the public. I would hope that you'd spend a little bit of time, as a member of our community, and look at all the GOOD that is going on. I think that it will gratify your heart like it gratifies mine."

-Dr. Doug Major-
A Day of Thanks for Those Who Give, now called "Paso Gives"
What: Local non-profit and charitable organizations are featured in a humanitarian mosaic that showcases our caring and compassionate community.
Why: To share these organizations' messages and missions to the people in Paso Robles and surrounding communities and to strengthen these organizations.
Where: PasoStrong.org - community web page
When: Starting before Thanksgiving and emphasized on GIVING TUESDAY, December 1st and promoted throughout the entirety of December.
Don't See Your Organization?
We want you to be involved! This is an on-going campaign and we would love to include as many charitable organizations as possible. Please email your logo to pasostrong@pasorobleschamber.com to be added to the mosaic. If you are interested in creating a video for the campaign, we will connect you with Dr. Doug Major for recording assistance and we will provide the editing!
Together We are #PasoStrong