We are thrilled to introduce our multi-talented team.
Dedicated is not a strong enough word to describe these individuals. If you have had the pleasure of meeting this team, you know exactly what we mean. Each person in this dynamic group has made the personal commitment and sacrifice to grow our business community. Being involved in our Chamber is more than just a job.
We believe that our work is strengthening our community in positive ways. We see the evidence as our advocacy efforts come to fruition in the local businesses community. Engaging and connecting with our members fuels our work drive. We are a collaborative team, so if you pay us a visit, expect to hear laughter and experience our office camaraderie as we work together to move Paso Robles forward.
Gina Fitzpatrick, President/CEO
Gina is our Chamber's bold innovator and leader. She ensures that all aspects of the Chamber maintain the quality and heart-focus of our core values. Her methodology, strategic partnerships and perseverance have proven to be an effective leadership platform for the Chamber. Previously, Gina served as the Vice President/Branch Manager at Heritage Oaks Bank in Paso Robles for nine years.
Gina firmly believes that if you have the opportunity to serve, you should. She currently sits on the Board of Directors for North County Economic Foundation, is Chairwoman on the Downtown Parking Advisory Commission and occasionally serves as a Pioneer Day guest judge. 
As a 5th generation SLO County native, Gina has spent her career working to make a stronger community for future generations. Together with her husband they are cattle producers and enjoy traveling and family time at the ranch as they watch their young daughter learn and love their way of life.
Contact Gina directly: gina@pasorobleschamber.com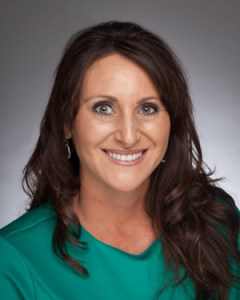 Elise Townsen, Executive Assistant
Elise was born and raised in southeast Texas and moved to the Central Coast with her family in 1999.
Prior to joining the team at the Chamber, Elise spent the early years of her career focusing on her family and raising her two children. She had a small furniture restoring business a few years before spending several years working as an executive assistant for a longstanding CPA serving the local agricultural community on the Central Coast.
Now that Elise's children are adults, she spends her free time enjoying Central Coast hikes, wineries and concerts. She also enjoys family time and especially watching comedies, traveling together and has a love for country music.
Contact Elise directly: admin@pasorobleschamber.com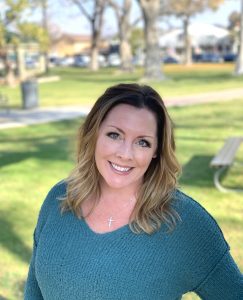 Valerie Peterson, Business Support Specialist
Valerie has deep roots in San Luis Obispo County and recently returned to the Central Coast to be closer to her family. After receiving her B.A. from San Diego State University, her decade in southern California honed her skills as she worked in the industries of real estate, health and communications. Her experience as an EMT at San Luis Ambulance prepared her for the fast-paced environment at the Chamber.
Prior to leaving the area, she played an active role in small business development working alongside her family-run businesses. Valerie has worked diligently as a sole proprietress of her own business providing guidance and support in her business inventing patented products. Val's involvement in business support and workforce development ideally positions her for this role.
There is no doubt Val is a dog-lover whose affinity for her best furry friend, Captain Jack, means you just might receive a costumed photo in your inbox to cheer up your day!
Contact Valerie directly: valerie@pasorobleschamber.com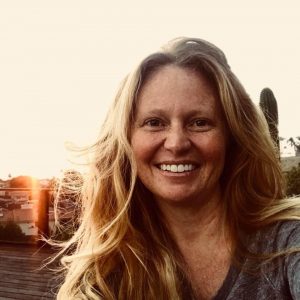 Shanay Brown, Events Coordinator
Shanay has a sparkling personality and the gift of connecting with people instantly. She has a way of finding common ground with everyone she meets. Beyond this, she is an exquisite events coordinator.
Through her work at the Chamber, Shanay is known for her strong dedication. In fact, her family company just celebrated its 15th anniversary as a Chamber member! Shanay possesses a vast knowledge in multiple aspects of the Chamber. She previously participated on our Membership, Women in Business and Ambassador Committees, respectively. She even served as our Ambassador Committee Chair for several years!
Shanay has a passion for travel and Disney and combined both loves in 2017-18, when she and her husband visited all 12 Disney parks within 12 months! She has an insatiable love of learning new skills and tackling challenging problems. Shanay is currently teaching herself to play the drums and has recently completed an RV road trip to see the last 11 states and can finally say she has visited all 50!
Contact Shanay directly: events@pasorobleschamber.com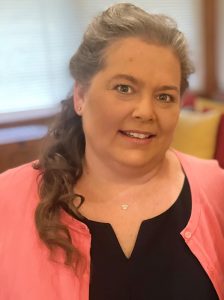 Callie Green, Visitor Services
Callie has an enthusiastic love for life that is evident, making her a vital member of our Visitor Services team. Callie thrives on meaningful interactions with guests and tourists to help them create their perfect tailored experience in our beloved town. Callie doesn't just greet you; she creates friendships across the globe.
In addition to being a proud advocate of her hometown business community, Callie is currently raising 7th generation Roblans.
Callie is passionate about the education and activities of her three children and has been involved in local athletic programs for more than a decade. Her teenage boys have been active on the football and basketball teams at Paso Robles High School, and her daughter is an artist who likes to play the keyboard and enjoys acting in theater shows at her elementary school. Callie was also the president of the Paso Robles Co-Op Preschool for four years and went on to be a founding member of the Almond Acres Charter School.
Contact Callie directly: info@pasorobleschamber.com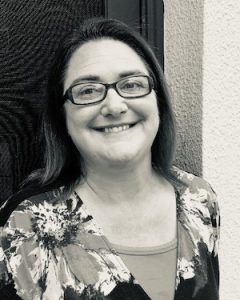 Debbie Bonafede, Visitor Services
Debbie has the talent of making Paso Robles feel instantly like home to our guests. The minute you enter the Visitor Center, Debbie's kind smile welcomes you. Her charming passion for Paso Robles is evident when providing world-class service along with insider's tips to our travelers.
Her career in health and hospitality spans more than 35 years. From assisted living communities to managing hotels including several regional positions throughout the country, Debbie's expertise in hospitality speaks for itself. Also blessed with a heart of service, she currently serves on the board for Trumbull Manor Conference Center in San Francisco, California, where she hails from.
Originally a Southern California native, Debbie fell in love with Paso Robles in 1989 when her parents arrived. She has been a beloved Roblan for more than 13 years now. Debbie finds it exciting to assist visitors in experiencing the beauty of the Central Coast and enjoys fostering partnerships with local merchants and venue operators throughout the county. We are thankful for Debbie and love seeing the impact her graciousness makes in our community.
Contact Debbie directly: info@pasorobleschamber.com