We are thrilled to introduce our multi-talented team.
Dedicated is not a strong enough word to describe these individuals. If you have had the pleasure of meeting this team, you know exactly what we mean. Each person in this dynamic group has made the personal commitment and sacrifice to grow our business community. Being involved in our Chamber is more than just a job.
We believe that our work is strengthening our community in positive ways. We see the evidence as our advocacy efforts come to fruition in the local businesses community. Engaging and connecting with our members fuels our work drive. We are a collaborative team, so if you pay us a visit, expect to hear laughter and experience our office camaraderie as we work together to move Paso Robles forward.
Gina Fitzpatrick, President/CEO
Gina is our Chamber's bold innovator and leader. She ensures that all aspects of the Chamber maintain the quality and heart-focus of our core values. Her methodology, strategic partnerships and perseverance have proven to be an effective leadership platform for the Chamber. Previously, Gina served as the Vice President/Branch Manager at Heritage Oaks Bank in Paso Robles for nine years.
Gina firmly believes that if you have the opportunity to serve, you should. She currently sits on the Board of Directors for North County Economic Foundation, is Chairwoman on the Downtown Parking Advisory Commission and occasionally serves as a Pioneer Day guest judge. 
As a 5th generation SLO County native, Gina has spent her career working to make a stronger community for future generations. Together with her husband they are cattle producers and enjoy traveling and family time at the ranch as they watch their young daughter learn and love their way of life.
Contact Gina directly: gina@pasorobleschamber.com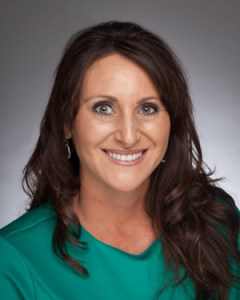 Jenna Hidinger, Chief of Staff
Born and raised in San Luis Obispo County, Jenna has a deep passion for the Central Coast and our unique culture. So much so, that she decided to attend Cal Poly where she graduated with an Agriculture Business degree.
Prior to joining the team at the Chamber, Jenna spent the early years of her career on the philanthropy team of an agriculturally based company. When she isn't working, she and her husband are raising identical twin boys and loving their fur family - which one day may grow to become an animal sanctuary for those animals needing extra love!
Jenna's background in operations, leadership, and nonprofits, along with her roots in the Paso Robles & Templeton business community makes her the perfect Chief of Staff for this dynamic Paso Robles and Templeton Chamber of Commerce.
Contact Jenna directly: Jenna@pasorobleschamber.com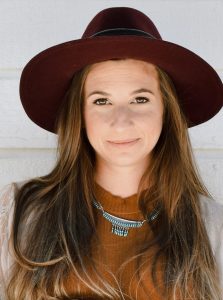 Shanay Brown, Events Coordinator
Shanay has a sparkling personality and the gift of connecting with people instantly. She has a way of finding common ground with everyone she meets. Beyond this, she is an exquisite events coordinator.
Through her work at the Chamber, Shanay is known for her strong dedication. In fact, her family company just celebrated its 15th anniversary as a Chamber member! Shanay possesses a vast knowledge in multiple aspects of the Chamber. She previously participated on our Membership, Women in Business and Ambassador Committees, respectively. She even served as our Ambassador Committee Chair for several years!
Shanay has a passion for travel and Disney and combined both loves in 2017-18, when she and her husband visited all 12 Disney parks within 12 months! She has an insatiable love of learning new skills and tackling challenging problems. Shanay is currently teaching herself to play the drums and has recently completed an RV road trip to see the last 11 states and can finally say she has visited all 50!
Contact Shanay directly: events@pasorobleschamber.com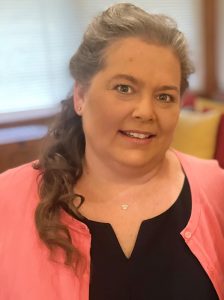 Debbie Bonafede, Visitor Services
Debbie Bonafede is a native Californian, born and raised in Southern California, with seven siblings who live throughout the state. In 1989 Debbie's parents moved from Southern California to Paso Robles. Debbie fell in love with Paso Robles and has been a resident since 2007.
Debbie's hospitality and health care career spans over thirty-five years. She joined Marriott International in 1986. Over the years Debbie has managed hotels and assisted living communities along with holding several regional positions throughout the country.
Debbie thoroughly enjoys her role as a Visitor Center Representative for the Paso Robles Chamber of Commerce. She finds it exciting to assist travelers in experiencing the beauty of the Central Coast as
well as partnering with local merchants.
Contact Debbie directly: info@pasorobleschamber.com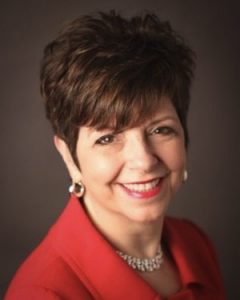 Amy Russel, Governmental Affairs
Amy Russell joined the Paso Robles and Templeton Chamber in August 2022 as the Governmental Affairs Coordinator working with local, state, and federal legislative bodies and government agencies to represent, advocate, and protect the community's interests.
When she's not meeting with our local politicians, you can find Amy spending time with her family, coaching young swimmers, and enjoying life.