We are thrilled to introduce our multi-talented team.
Dedicated is not a strong enough word to describe these individuals. If you have had the pleasure of meeting them, you know exactly what we mean by this. Each of them has made the personal commitment and sacrifice to grow our business community. Being involved in our Chamber is more than just a job.
We believe that our work is changing our community in a positive ways. We see the evidence of this when our programs strengthen our local businesses economy. Engaging and connecting with our members fuels our work drive. We are a collaborative team, so if you pay us a visit, expect to hear laughter and experience our office camaraderie as we work together to move Paso Robles forward.
Gina Fitzpatrick, President/CEO
Gina is our Chamber's bold innovator and leader. Gina ensures that all aspects of the Chamber maintain the quality and heart-focus of our core values. Her methodology, strategic partnerships and perseverance corrected a significant financial deficit she inherited when elected as the Chamber's president. Previously, Gina served as the Vice President/Branch Manager at Heritage Oaks Bank for nine years.
Gina firmly believes that if you have the opportunity to serve, you should. She currently sits on the Board of Directors for CASA of San Luis Obispo, the Workforce Development Board, the Travel Paso Robles Alliance Marketing Committee, the City of Paso Robles Tourism Collaboration Committee and occasionally serves as a Pioneer Day guest judge.  
As a 5th generation SLO County native, Gina has spent her career working to make a stronger community for future generations. Gina and her husband are cattle producers and enjoy time with family at the ranch and watching their young daughter learn and love their way of life.
Contact Gina directly: gina@pasorobleschamber.com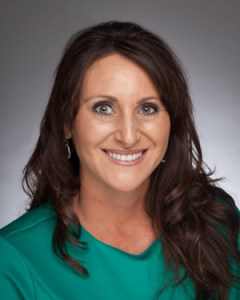 Danna Stroud, Government Affairs & Public Policy Coordinator
Danna brings an extensive knowledge of our community to our team. She knows the key players! Her enthusiasm for a thriving economy and commitment to keeping Paso strong is evident in her efforts.
Danna was raised in Paso Robles and has over 30 years of experience in the tourism and recreation industries, most recently serving as the Executive Director of Travel Paso for the past two and half years! Throughout her career, she has advocated for change and helped frame policy and legislative issues at local and state levels.
Danna is an expert at developing communication channels to inform businesses about policy matters. She focuses her efforts toward local regulations, economic crisis response and representing our Chamber members at local, state, and national levels. We are thrilled to have Danna as our Government Affairs and Public Policy Coordinator and we can not imagine a better representative for our local business community.
Contact Danna directly: danna@pasorobleschamber.com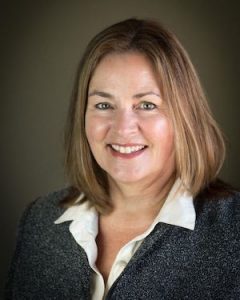 Shanay Brown, Events Coordinator
Shanay has a sparkling personality and has a gift of instantly connecting with people – no matter their businesses or walk of life. We love having her as our events coordinator.
In addition to being contracted by the Chamber, Shanay is known for her Chamber dedication. In fact, her family company just celebrated its 15th Chamber member anniversary! Shanay provides a wide knowledge on different aspects of the Chamber by previously participating in our Membership, Women in Business and Ambassador Committees and then continuing to serve as our Ambassador Committee Chair for several years.
Shanay has a passion for travel and Disney and combined both loves during 2017-2018, when she and her husband visited all twelve Disney parks within 12 months! She has an insatiable love of learning new skills and tackling challenging problems. She is currently teaching herself to play the drums and has plans to take her RV on a road trip to see the last 11 states she hasn't visited.
Contact Shanay directly: events@pasorobleschamber.com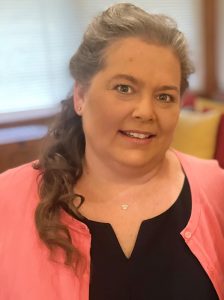 Jeff Railsback, Membership Coordinator
Born and raised in Paso Robles, Jeff provides an immense care and understanding of our town's rich history and our community's home-town pride. With professional excellence and deep connection to our locals, Jeff is our membership extraordinaire.
Before following his passion for nonprofits, Jeff operated an insurance agency in town for 13 years! Jeff enjoys the opportunity that working at the Chamber gives him to network with local businesses and assist in addressing their needs.
In addition, Jeff also has a unique Chamber history. Jeff's parents were involved with the Chamber back in the 1970's and his father, Ed Railsback, was once Chairman of the Board of Directors. Jeff now has a family of his own residing in Paso Robles and we can only hope that the Railsback family tradition of Chamber involvement will continue to grow! We are constantly amazed at the detailed and driven work from Jeff and cannot wait to see how it will impact the future of the Chamber.
Contact Jeff directly: membership@pasorobleschamber.com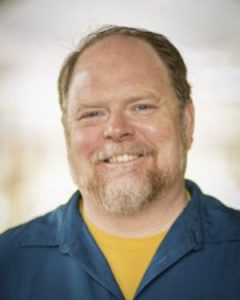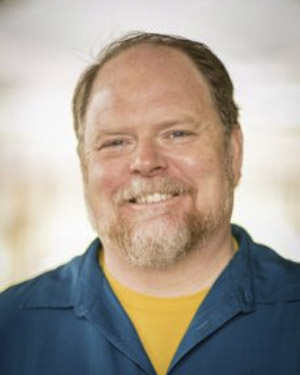 Debbie Bonafede, Visitor Services
Debbie has the gift of making Paso Robles feel instantly like home to our visitors. The minute you enter the Visitor Center, Debbie's kind smile welcomes you. Her charming passion for Paso Robles is evident when providing helpful information and insider's tips to our travelers.
Her career in health and hospitality spans over thirty-five years. From managing hotels to assisted living communities, and holding several regional positions throughout the country, Debbie's expertise speaks for itself. Also blessed with a heart of service, she currently serves on the board for Trumbull Manor Conference Center.
Debbie fell in love with Paso when her parents came in 1989. Although a Southern California native, she moved shortly after and has now been a beloved Roblan for over thirteen years. Debbie finds it exciting to assist visitors in experiencing the beauty of the Central Coast and enjoys fostering partnerships with local merchants. We are thankful for Debbie and love seeing the impact her service makes in our community.
Contact Debbie directly: info@pasorobleschamber.com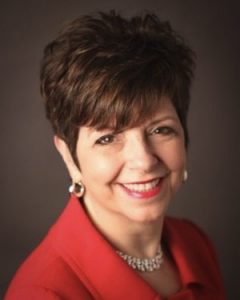 Callie Lambeth, Visitor Services
Callie has an enthusiastic love for life that is evident, making her a vital member of our Visitor Services team. Callie thrives on meaningful interactions with guests and tourists to help them create their perfect tailored experience in our beloved town. Callie doesn't just greet you, Callie creates friendships across the globe.
In addition to being a proud advocate of her hometown business community, Callie is currently raising an 8th generation of Paso Robles locals.
She is passionate about her three kids' educations and activities and has been involved in local athletic programs for over a decade. Her teenage boys both excel on the football and basketball teams at Paso Robles High School, and her daughter is an artist who likes to play the keyboard and enjoys acting in theater shows at her elementary school. Callie was also the president of the Paso Robles Co-Op Preschool for four years and went on to be a founding member of the Almond Acres Charter School.
Contact Callie directly: info@pasorobleschamber.com