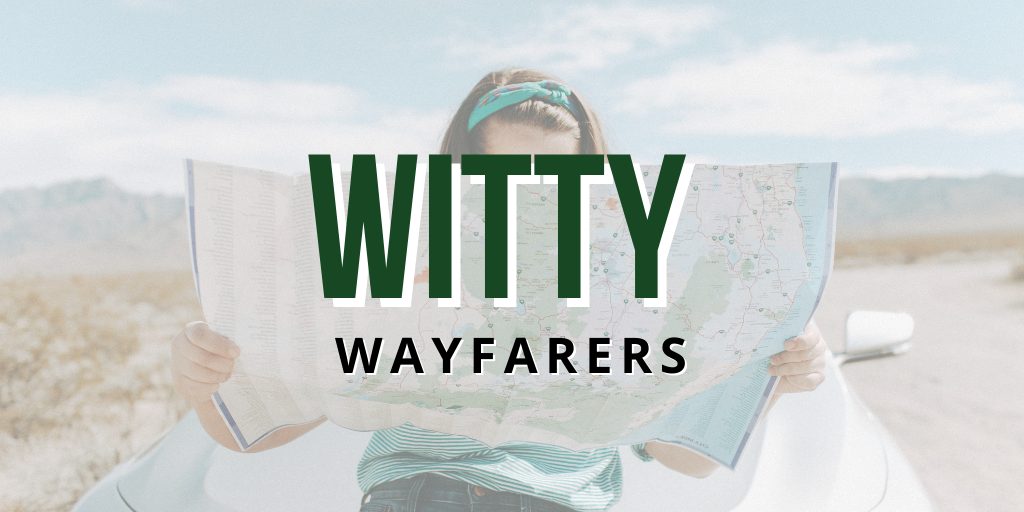 Witty Wayfarers - A Visitor Center Column
We here at the Visitor Center consider ourselves wonderful, wise, and witty. We stay informed about events and activities not just in Paso, but also all of the places you're traveling to or from. Delivered with a smile and some charm, we pride ourselves on giving our wayfarers information with a dash of good-natured humor. Nevertheless, every now and then… you give us a run for our money.
A lovely couple came into our Visitor Center looking for information about activities and things to see in Paso Robles and the surrounding area. We discussed our fantastic local wineries, incredible shopping experiences and the amazing sights to be seen here. Museums, art galleries, parks, trails - all the best places to hit before they headed to on their way to Cambria and then further south to return home.
After hearing their future destinations, we mentioned the elephant seals in San Simeon, as well the Monarch Butterfly grove in Pismo Beach. They were very excited about the opportunities to see local wildlife, but we cautioned them that the butterfly numbers have been dwindling year to year, so they wouldn't be as prolific as normal.
This amazing, wonderful woman said, "COVID, right? The butterflies all had to wear masks, so they decided not to come?"
We love you, witty wayfarers! Keep keepin' us on our toes!