Celebrate the Holidays with upcoming Paso festivities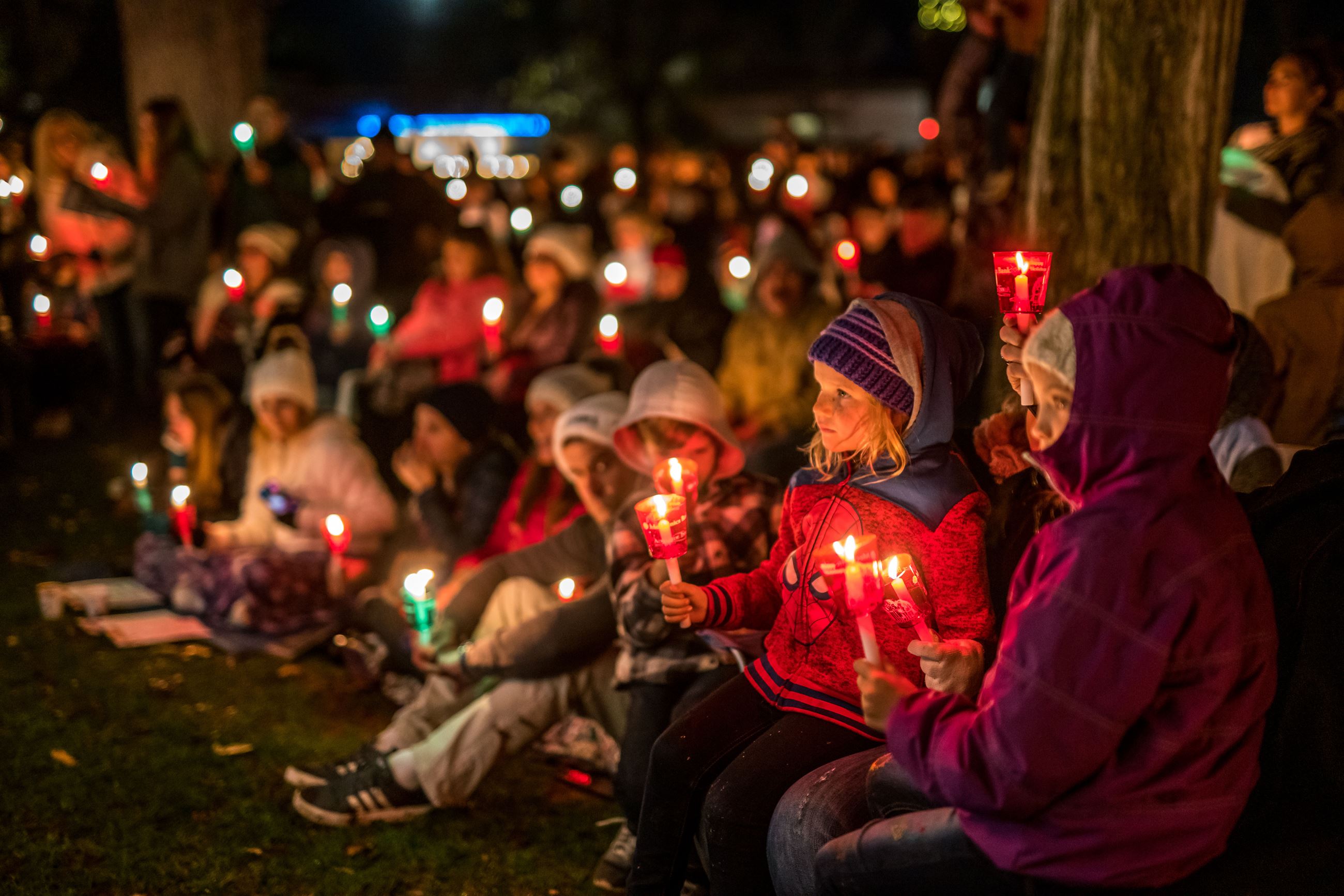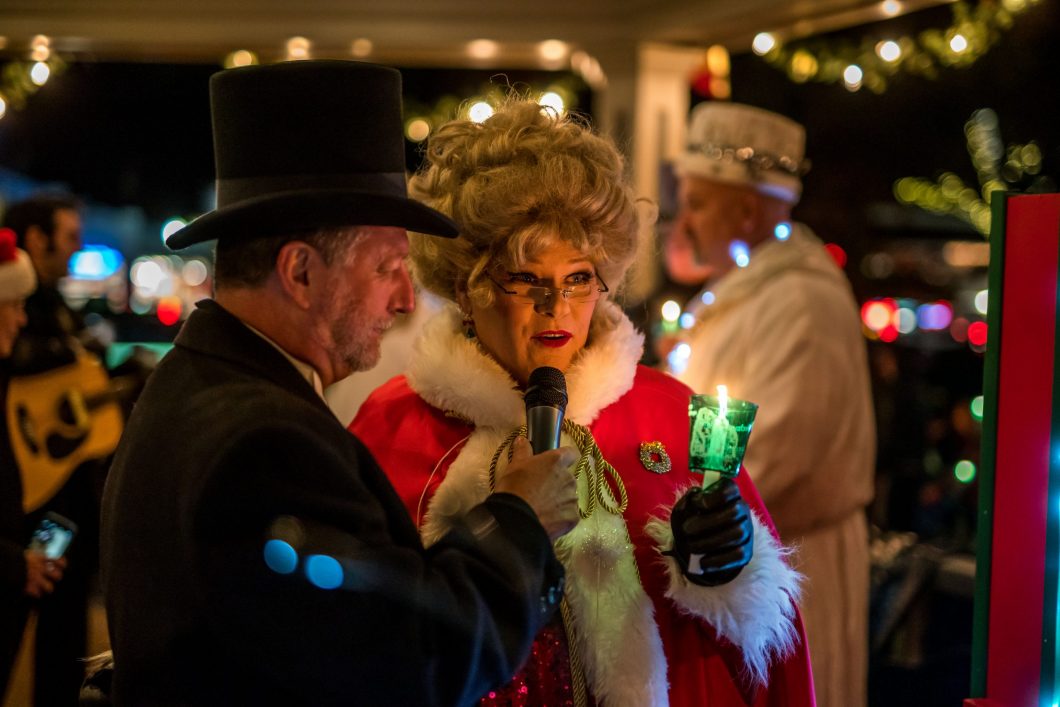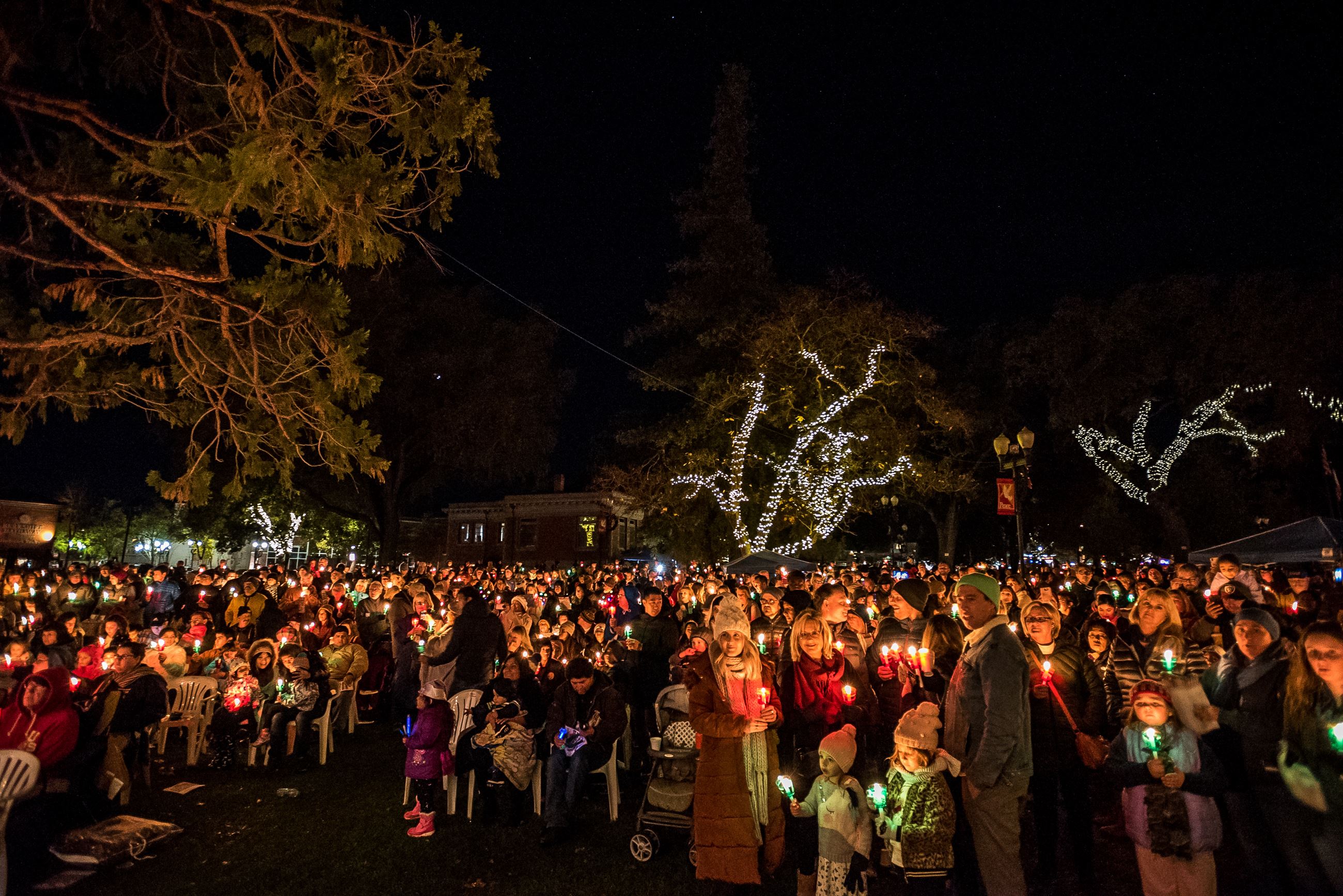 Looking for something to do this Holiday season?
Visit Paso Robles and enjoy these wonderful Holiday traditions that will sure to get into the Holiday spirit and appreciate our hometown feel.
Upcoming Holiday Events in Downtown Paso Robles
Elegant Evening: Saturday, November 13th, 2021 from 5:00 pm to 7:30 pm. This annual event starts off the holiday shopping season in Paso Robles! Guests walk and shop around downtown Paso Robles and enjoy light nibbles and libations at each store. Ballerinas from The Nutcracker production act as a mannequin in the windows during this annual Holiday event. We welcome you to come to enjoy an Elegant Evening in Downtown Paso Robles!
Downtown Holiday Lighting Ceremony: Friday, November 26th, 2021 in Downtown City Park. This festive community event brings people together at the Downtown City Park Gazebo at 5:30 pm and waits for Mrs. Claus to come to light the Downtown Park at 6:00 pm. This magical event is a must-see as the beautiful lighted trees are illuminated and start the Holiday season. There is a candlelit community caroling with songbooks.
Cowgirl Christmas: A Country Christmas Boutique Friday, November 26 and Saturday, November 27th, 2021. Over 100 Western Vendors in one location for all-day shopping fun! Christmas Shopping! Free Raffle every hour! Make & Take Christmas Crafts!
Santa and his elves at the Holiday House: located in the Downtown City Park, Santa, and his elves are available to take pictures with all the little ones. Santa's Hours are December 12th to December 24th from 11:00 am to 3:00 pm.
Christmas Light Parade: Saturday, December 4th, 2021, and always the first Saturday in December on Spring Street from 6th down to 14th and around the Downtown City Park. Enjoy a parade of lights as it brings the holiday spirit to Downtown Paso Robles. The illuminated parade features an array of light spectacles from local businesses! A variety of awards will be given for the best in the show. Join Santa and Mrs. Claus and watch downtown Paso Robles light up with Holiday spirit!
Vine Street Victorian Showcase: This annual Community Christmas tradition brings Santa, Mrs. Claus, Snow King & Queen, and Ebenezer Scrooge onto Vine Street to share their Holiday cheer. Saturday, December 11th, 2021 from 6:00-9:00 pm between 8th and 21st Streets on Historic Vine Street to witness the Holiday decorations and lights. Don't miss this sure-to-please holiday mainstay in Paso Robles!
Teddy Bear Tea: bring your Teddy Bear, dress him up and have some tea and cookies. Santa, Mrs. Claus, the Snow King, and Queen and Santa's Elves will be there for all the fun. Saturday, December 18th, from 2-4 pm at Park Ballroom. Tickets are $8 for children and $20 for adults.