Top Ten Things You MUST Do While in Paso!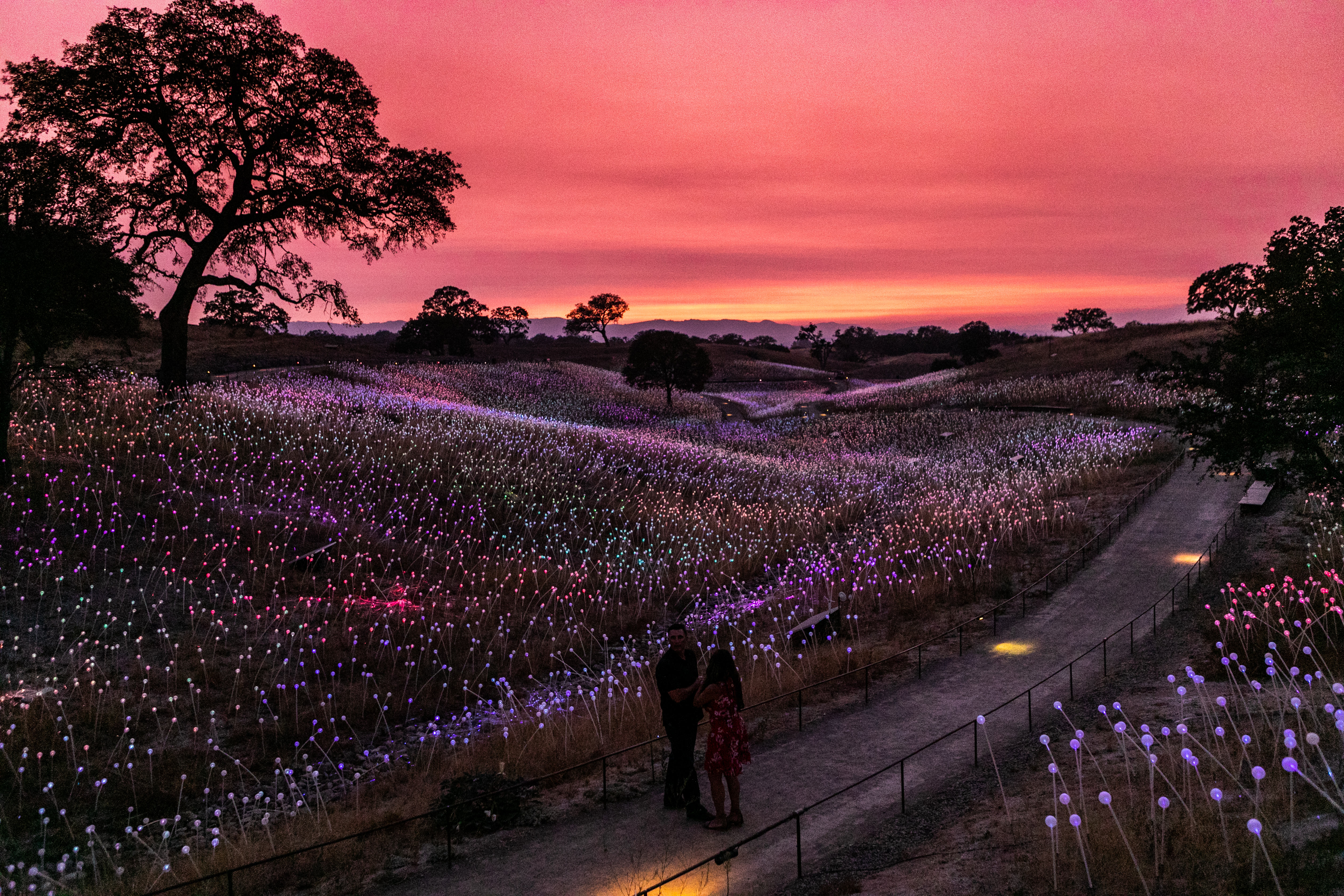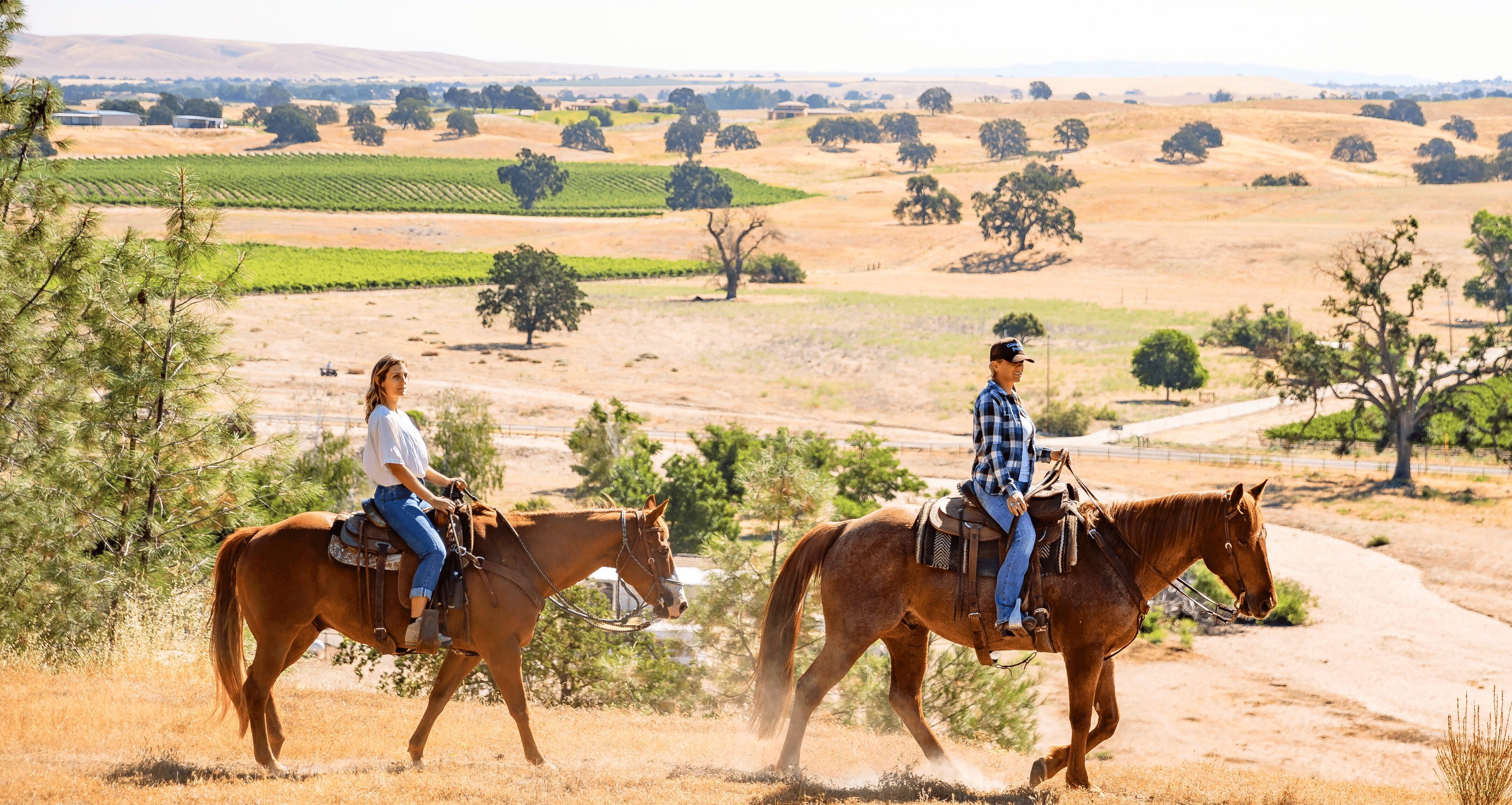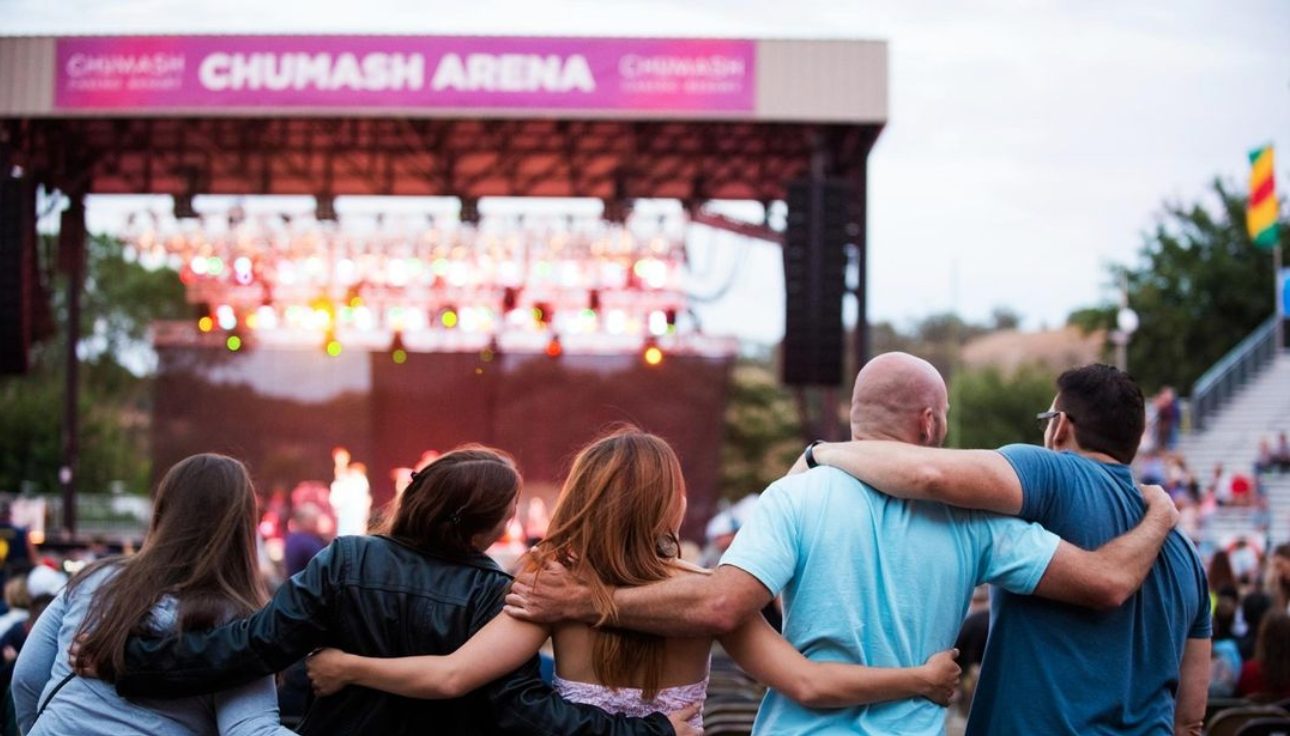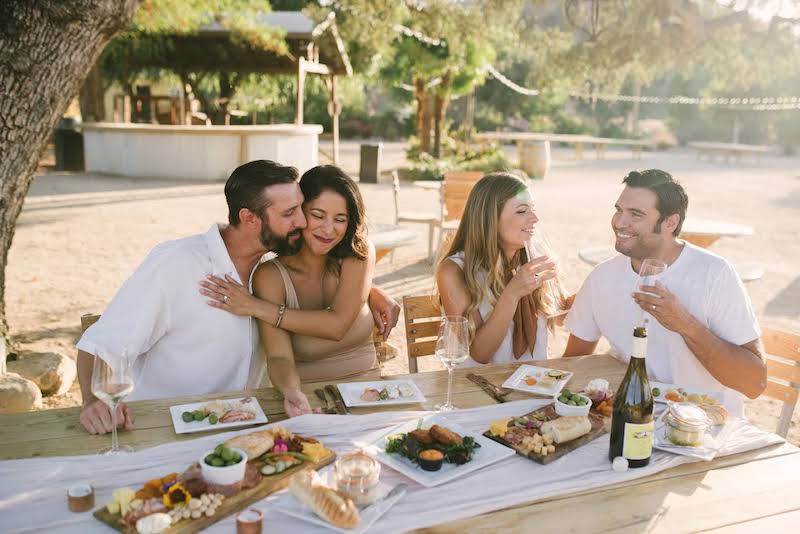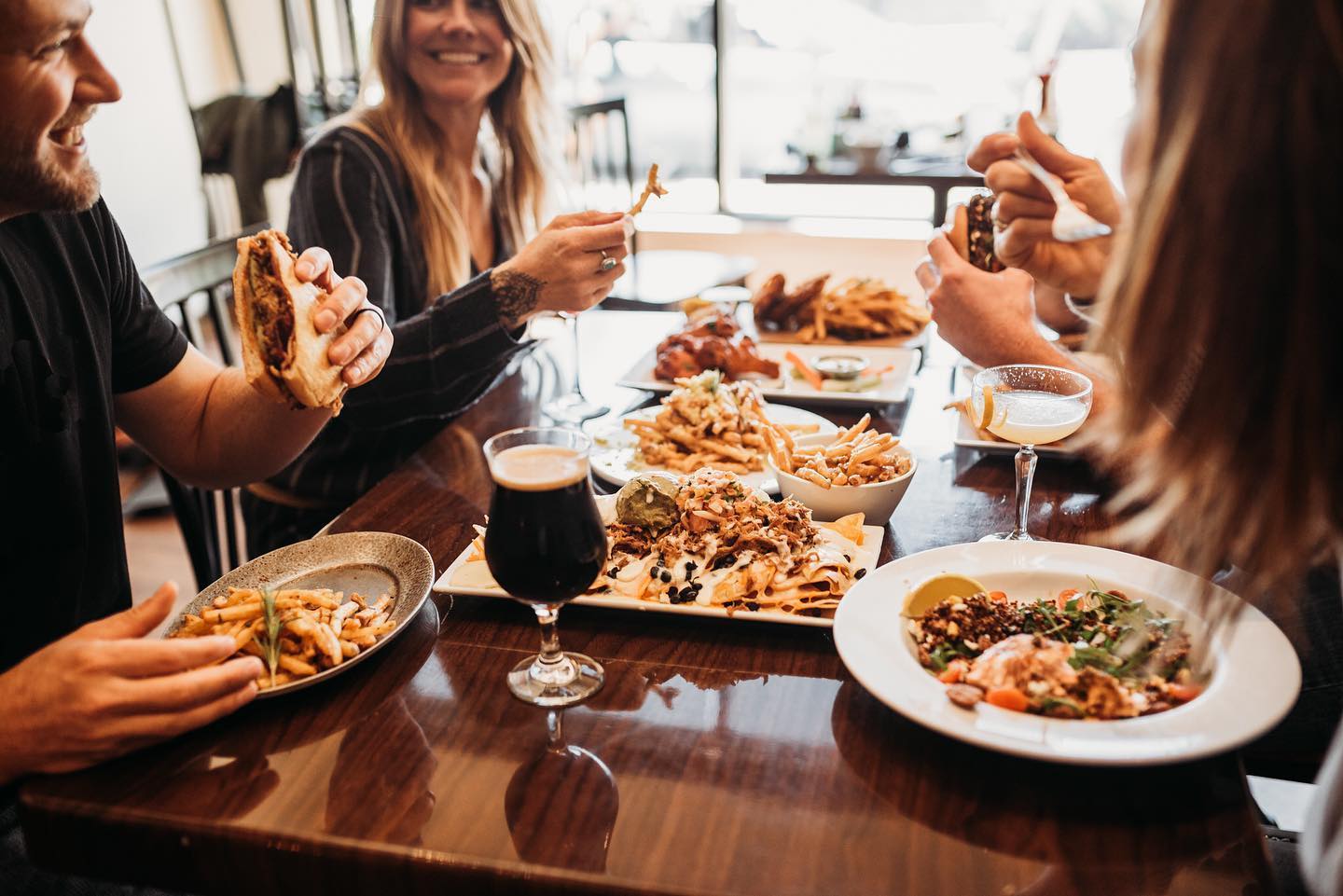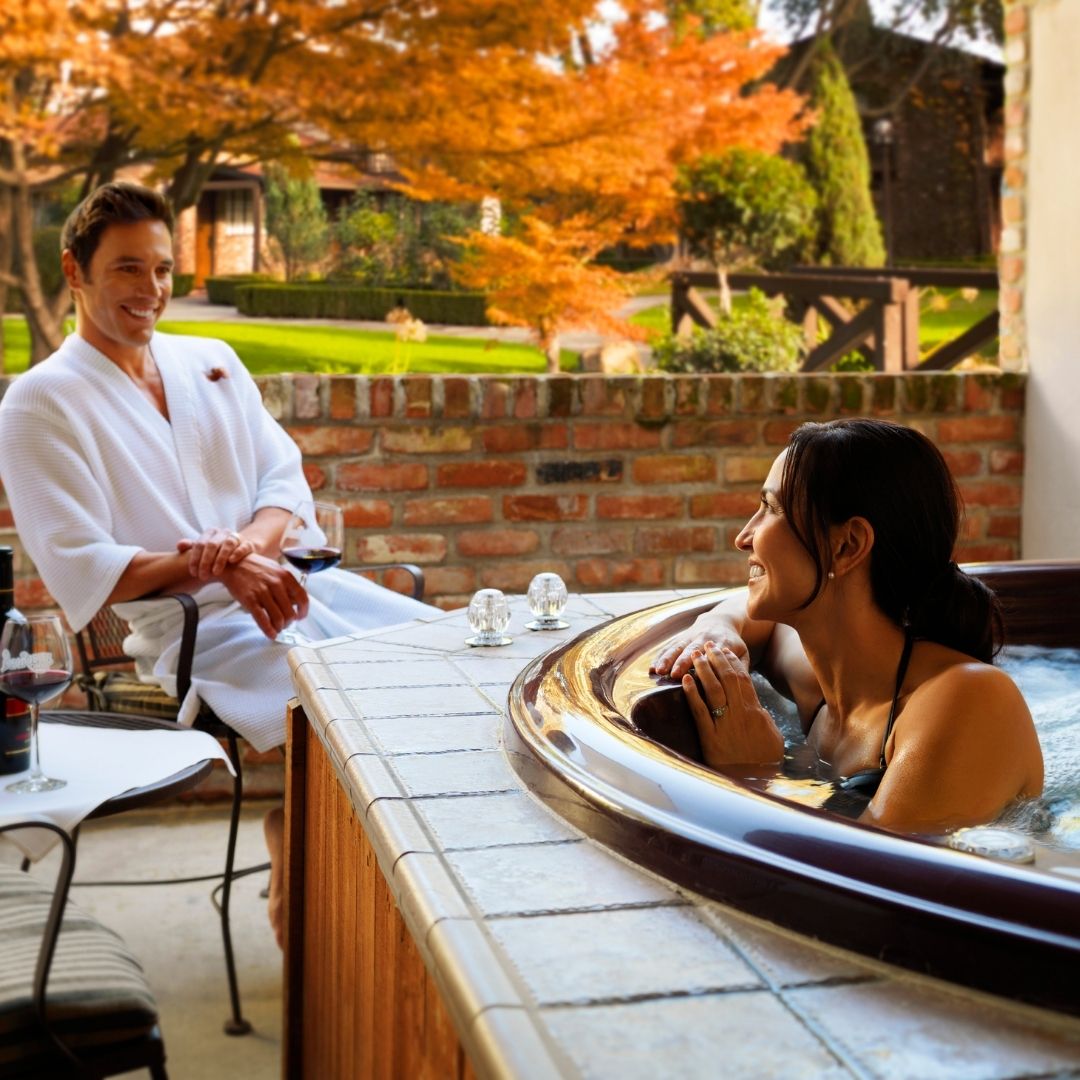 1. Wander through a 15-acre light show.
Looking for a one-of-a-kind experience completely unique to Paso Robles? The Bruce Munro's Sensorio Field of Light will truly leave you in awe with its 58,800 stemmed light spheres spanning 15 acres of rolling Paso Roblan landscape. 
Oh wait-- there's more! You can also check out the latest installation of 69 light towers, made of more than 17,000 wine bottles, that change colors with the music. 
The Sensorio Field of Light is a must. Even The New York Times agrees, naming it 6th in "50 Places to Visit in 2020". 
Tickets are available online here 
2. Relax in natural thermal hot springs.
For centuries, travelers have come to Paso Robles for the famous thermal hot springs and indulge in their restorative properties. To this day, you can still get your much-needed rest and relaxation while soaking in natural thermal waters. 
Rejuvenate in an artesian thermal mineral bath overlooking Paso Robles' rolling hills and vineyards, while sippin' on some wine at the secluded River Oaks Hot Springs and Spa. You can also enjoy a massage, wrap, or facial.
3. Savor the flavors of Paso with a farm-to-table meal. 
Located in the heart of downtown Paso, you can find Thomas Hill Organics Bistro & Wine Bar serving up nourishing and creative dishes crafted with locally-sourced ingredients. From grass-fed beef to freshly baked bread, to nutrient-dense produce, you can celebrate the bounty of the Paso land with farm-to-table meals cultivated by artisans of the trade. Choose from a collection of wines, harvested from the vineyards of Paso, to pair with any menu item. 
4. Horseback ride amongst the vineyards.
Of course, to truly visit Paso authentically, you'll need to get your 'Yeehaw' on. Put on your cowboy hat and travel through the Paso Roblan countryside with the traditional mode of transportation: horseback. 
Giddy-up with Central Coast Trail Rides to explore lush rolling vineyard hills, private ranches, vacation properties, and pristine state land. 
Book a ride and channel your inner cowboy here.
5. Stroll through Tin City.
Take a walk through Tin City's warehouse district and experience wine, beer, cider, food, and spirits all in one place. This one-of-a-kind environment features BarrelHouse Brewery, Tin City Cider, 20 small-production wineries, and Negranti Dairy & Creamery. Scattered with food trucks, live music, and family-friendly outdoor games, this space is the perfect stop on a Saturday afternoon.
6. Taste, Shop, and Explore the Paso Market Walk.
Between farm-fresh foods, craft ciders, local wines, and small craft businesses, the Paso Market Walk has it all. Savor Paso's culture and offerings in one place as the market gathers the region's culinary experts, farmers, makers, and producers to curate a sustainable and community-focused experience.  This hub even features seasonal events to further animate the charming atmosphere it fosters.
7. Connect with locals at the Tuesday Morning Farmers Market. 
Check out local farmers' offerings every Tuesday morning in Downtown Paso Robles and Saturday in Templeton. From produce to baked goods to local flowers, meats, and cheeses, the farmers market features a variety of goods to enable you to taste the Central Coast's rich agricultural roots. Come support local businesses and let local farmers and producers give you the unique taste of their philosophy.
8. Treat yourself to a cone of Negranti Ice Cream.
Family-owned, fresh, and wholesome, Negranti Creamery features ice cream crafted from sheep's milk. This is a must-try treat located in the heart of downtown Paso Robles, as well as in Tin City and Atascadero. Select from 16 flavors and try a scoop (or 2) of Negranti's handcrafted ice cream along with ice cream sandwiches and pies. The ice cream is lactose-intolerant friendly, gluten-free, and incorporates only real ingredients to satisfy any sweet tooth!
9. Book a one-of-a-kind Wine Tasting Tour
Taking a Wine Tasting Tour is a rite of passage here in Paso Robles. With over 40,000 acres of vineyards and a selection of 250 wineries, the region's rich soils and unique microclimate features 40 different varieties of grapes. Taste a selection of innovative wines paired with Paso Robles' welcoming hospitality and fully immerse yourself in the area's offerings.
Find a selection of wine tours here and book your intimate wine experience today.
10. Don't miss a beat at Vina Robles Amphitheatre.
Live music, exceptional wine, and a good time? Count us in! Sing along to a variety of amazing artists in this intimate outdoor venue at Vina Robles Amphitheatre. 
For upcoming events and ticket purchases visit here.