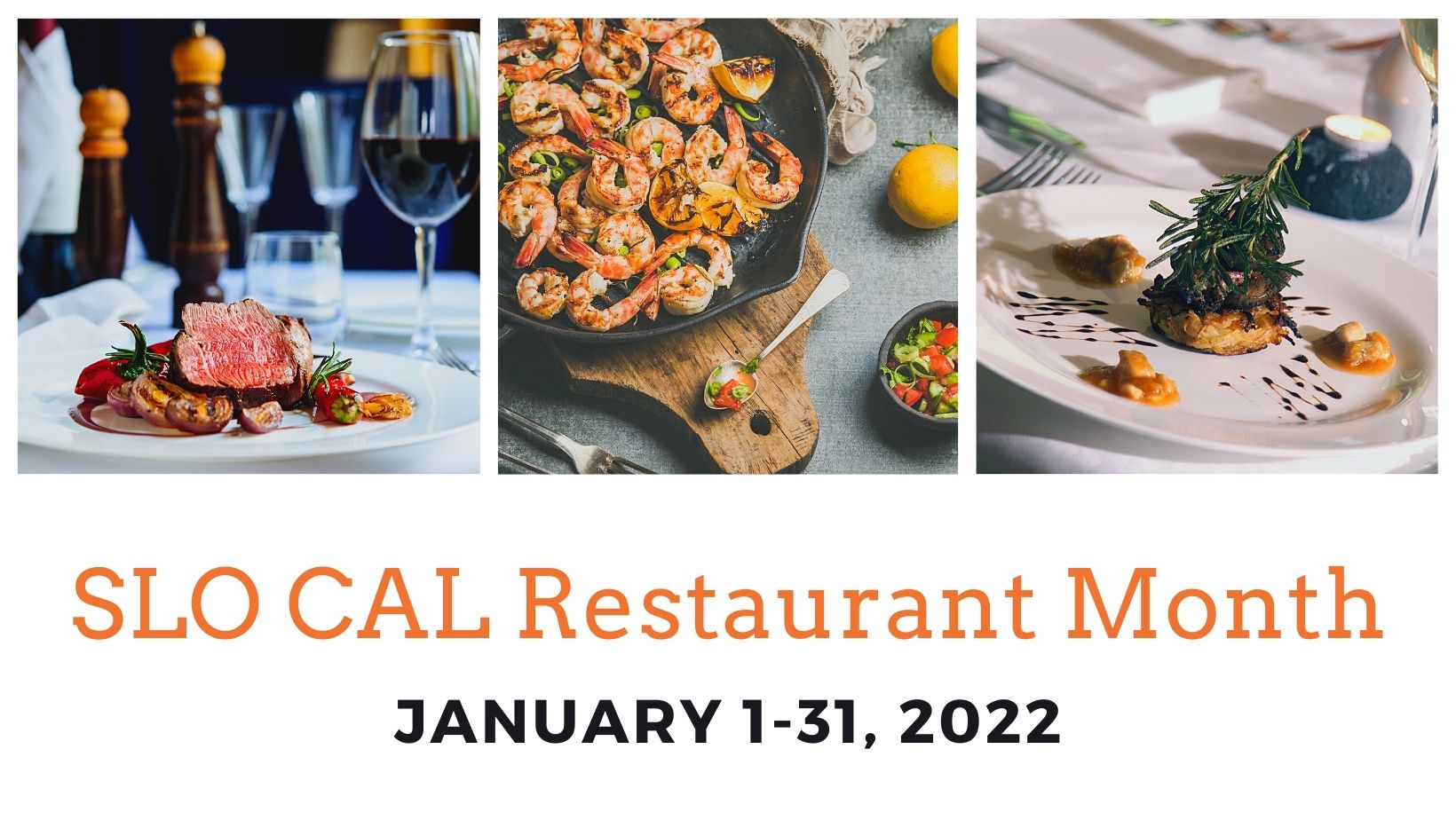 Our Members Don't Disappoint During 2022 SLO County Restaurant Month!
Welcome 2022 with a delicious meal and great deals! Restaurants in San Luis Obispo County have once again joined together to provide special menus and pricing from January 1 – January 31 during 2022 SLO County Restaurant Month. Paso Robles Chamber of Commerce members really stepped it up, so don't miss out on this month's offerings!
Bovino
3 course prix-fixe menu, $55
Moroccan Beef Stew, Drunken Steak, and Poached Pears … what's not to love?
Cass
$55 gets you a wide array of options to choose from over 3 courses. Their amazing chefs never fail to impress, and we can't wait to try everything! One visit may not be enough….
Cello Ristorante & Bar
The perfect winter menu! Hearty and soul-satisfying, you'll love this 3 course prix-fixe meal.
Cello at Allegretto Vineyard Resort
Fish Gaucho
$39 for Ahi Quinoa Salad, Street Tacos, and Flat Iron Carne Asada with Shrimp?? You can't beat that!
Niner
Delicious meals paired with amazing wines are always available at Niner, and this 3 course meal is no different. For $59, enjoy some of the best food on the central coast!
Oak and Copper Bistro at Oxford Suites
For $45, you'll have to go twice this month! We can't choose between the asparagus and the spinach salad, much less the Etto Pasta or Grilled Pork Tenderloin!
Oak and Copper at Oxford Suites
Thomas Hill Organics
One of our all-time favorites – you can never go wrong at Thomas Hill. Chefs Chris Closser, Mike Espy, and Travis Hallanan came through this month, each highlighting specialties. For $50, this rotating weekly menu offers something for everyone.
Union and Vine Ranch Kitchen at Springhill Suites
From land-to-sea, Union and Vine Ranch Kitchen at Springhill Suites has an option for everyone this January. Choose from two different menus, priced at $39 and $59.
Union and Vine at Springhill Suites
For more information, visit
https://www.slocal.com/events/signature-events-festivals/restaurant-month/